AgustaWestland ready to build 15 new AW119kx helicopters for the Light Flight Network
AgustaWestland is pleased to announce the launch of the AW119Kx, the latest evolution of the proven and successful AW119 single engine helicopter, which features the Garmin G1000H glass integrated flight deck system and the very latest avionics, including synthetic vision, moving map, highway in the sky and obstacle/terrain avoidance systems, to improve situational awareness and increase safety.
Advanced Technology for Enhanced Safety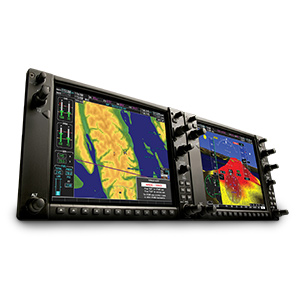 Glass cockpit capability for light helicopters
Helicopter Synthetic Vision Technology (HSVT™)
Helicopter Terrain Awareness Warning System (HTAWS)
Video input for FLIR or other camera display
Global connectivity options
Look to the Future with HSVT
HSVT adds increased situational awareness in any rotorcraft cockpit. Using sophisticated graphics modeling, the system recreates a "virtual reality" landscape on your large 10″, 12″ or 15″ primary flight display. This enables you to clearly visualize terrain features, waterways, airport locations, runway depiction and obstacles — even in nighttime conditions.
The new avionics are also optimized for diagnostics and data analysis for maintenance purposes. Over 220 AW119 helicopters have been ordered to date in more than 30 countries by over 100 customers. The new AW119Kx, like the AW119Ke, is perfectly suited to perform many roles including EMS, VIP/corporate transport, utility, fire-fighting, offshore transport, law enforcement and government duties.
Life Flight Network exists to provide air and ground critical care transportation for seriously ill or injured patients from the scene of an illness or accident or from one hospital to another. The company is known for quality medical care, a commitment to strong relationships with area EMS and hospitals, and an overall dedication to excellence.
1,300 total views, 1 views today